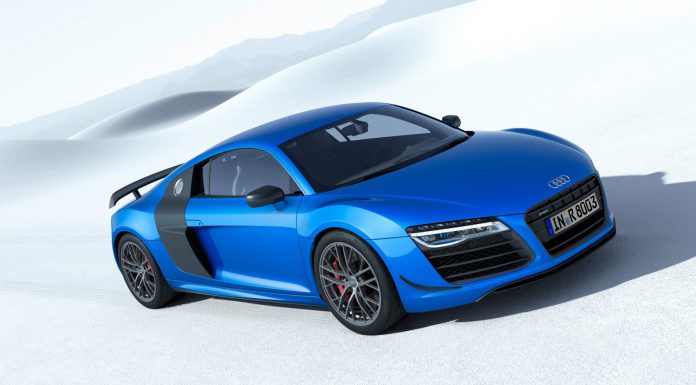 Further details about what Audi is bringing to CES 2015 have been released with the German company set to showcase its latest Matrix laser headlights and some of the advanced features of the latest-generation, 2016 Audi Q7.
Audi recently introduced its Matrix laser headlights to the market with the release of the Audi R8 LMX. While very few details have been given about the laser lights which the firm will be bringing to CES 2015, some developments can be expected.
Audi R8 LMX

Additionally, the new operating controls and display concept of the new Audi Q7 will be exhibited for the first time. Audi claims that they are "revolutionary". Elsewhere, Audi will be bringing along the latest-generation TT Roadster, RS7 Sportback and R8 LMX to this year's Consumer Electronics Show on January 6.
At the show, board member for technical development at Audi, Dr. Ulrich Hackenberg as well as head of development electric/electronics at the firm, Ricky Hudi, will also hold a press conference on January 6. During this conference, the two will be presenting the latest trends and products in the areas of Audi connect, piloted driving, user controls and displays. Additionally, future infotainment and lighting technologies will be discussed.
Also at CES 2015, the public Audi Tech Talk will be held at the convention centre where technology experts will provide the audience with an in-depth look into Audi Technical Development.