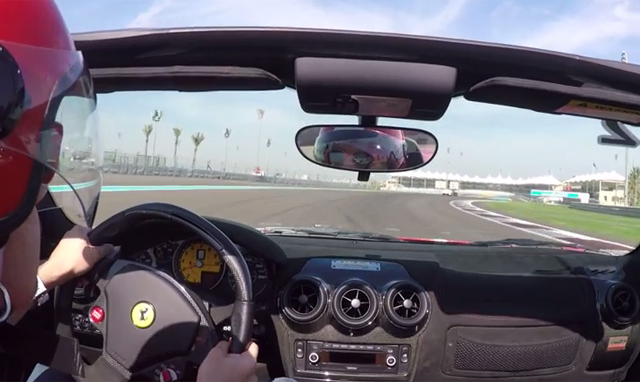 Any modern car made by Ferrari is extremely potent on the track. However there are some which are even more track-tuned than others and the 16M Scuderia Spider is certainly one of them. The following clip showcases a bright red example hitting the track at the Yas Marina circuit in Abu Dhabi during the Ferrari Finali Mondiali event held last month.
[youtube]https://www.youtube.com/watch?v=PGTFNdhwOLo#t=98[/youtube]
As a reminder, only 499 16M's were produced to commemorate Ferrari's 16th victory in the Formula One Constructors World Championship 2008.
The 4.3-litre V8 engine of the Ferrari 16M Scuderia Spider produces 503 hp at 8500 rpm. The car has a dry weight of 1340 kg (80 kg lighter than the F430 Spider) and it accelerates from 0-100 km/h just in 3.7 seconds, with a top speed of 315 km/h.