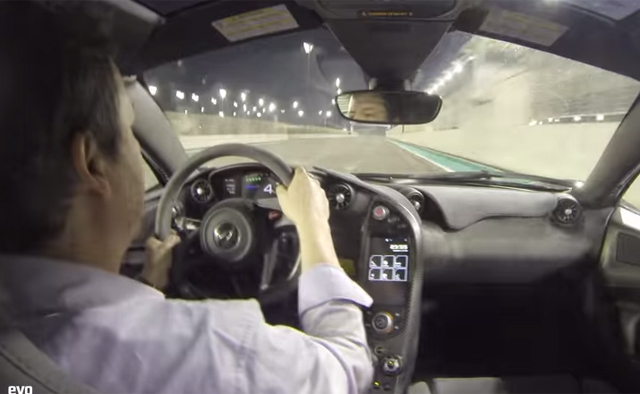 Each and every year, Evo Magazine manages to get behind the wheel of some of the fastest and more exhilarating cars on the planet. To help remember some of the very best cars which Evo tested throughout 2014, the following video has been released showing some incredible onboard footage from a number of racetracks.
[youtube]https://www.youtube.com/watch?v=9lPrp_Z-Ues#t=619[/youtube]
Some of the most notable cars featured in the clip include the McLaren P1 at the Yas Marina circuit, a Porsche 918 Spyder Weissach, Ferrari 458 Speciale, LaFerrari, Porsche 911 GT2 RS and the always impressive BMW M5.