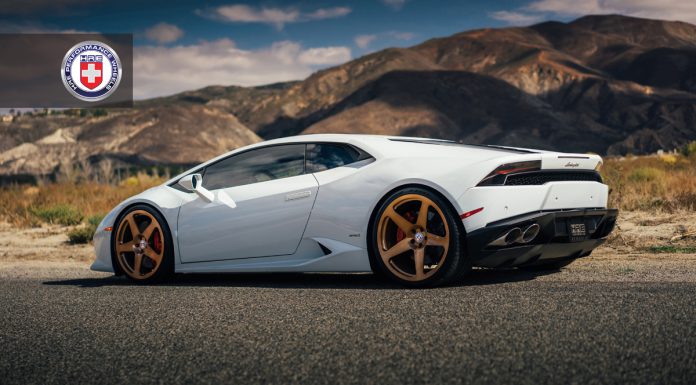 HG Motorsports and Symbolic Motors recently teamed up to create an exceptionally unique Lamborghini Huracan by fitting it with mismatching sets of HRE wheels.
On the driver's side, this white Huracan is rolling on a set of HRE Classic 305M wheels with an exceptionally eye-catching brushed gold finish. On the passenger side, a set of the well-known HRE S101's have been installed with a brushed grey design.
What do you think of the end result? Let us know below!