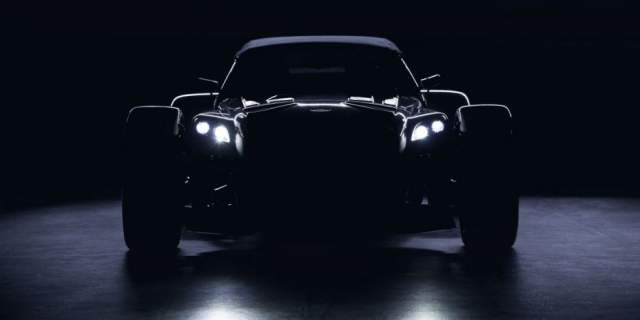 The first teaser image of the upcoming Donkervoort D8 GTO Bilster Berg Edition has been released before the car is officially introduced sometime next year.
The special edition is being created to help commemorate the Donkervoort D8 GTO's production car lap record around the private Bilster Berg race track in Germany. Details about the special Bilster Berg Edition remain scarce but the car is expected to adopt some styling changes, unique badging and potentially some mechanical modifications.
As it stands, the Donkervoort D8 GTO features an Audi-sourced 2.5-litre five-cylinder TFSI engine tuned to deliver 380 hp. When combined with an overall weight of just 700 kg, the D8 GTO is understandably fast.