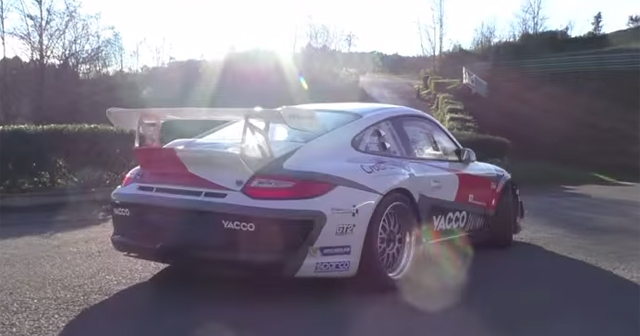 Due to the exclusivity of the Porsche 911 GT3 RS 4.0 as well as its significance within Porsche's modern history, most remain completely stock in order to effectively retain their value. However, racing firm RD Limited has created a rally-spec GT3 RS 4.0 and the following video shows the potent German sports car going through its paces.
[youtube]https://www.youtube.com/watch?v=pxYcusTVKQY#t=65[/youtube]
The car competed during the WRC Rallye de France season throughout the year and watching and hearing it at full-chat is exhilarating!