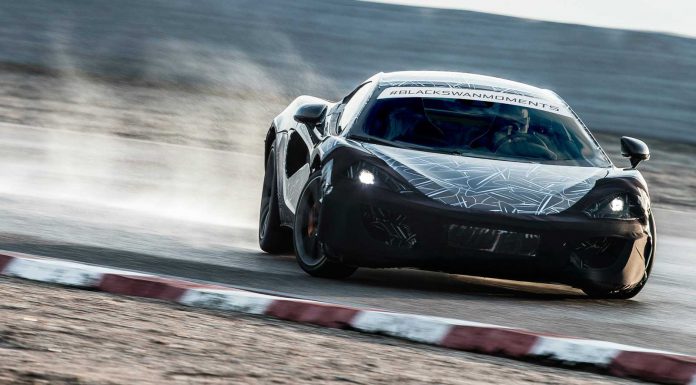 At the New York Auto Show 2015 next April, the covers will be taken off the McLaren Sports Series. The new range of models from the British manufacturer will rival the Porsche 911 and Mercedes-AMG GT and now it has emerged that the car will deliver more than 500 hp.
While it remains unclear just how much McLaren will extract from the 3.8-litre twin-turbocharged V8 engine, Autocar predicts a figure around the 550 hp mark is a possibility. If that is the case, then the car could wear the 550S badge in its name. Alongside this, there's the possibility that a detuned variant will be offered for the Asian market in a similar vein to the 625C with it potentially being dubbed the McLaren 525C.
As with the McLaren 650S, the Sports Series will be available both as a coupe and spider with a GT3 racing variant also reportedly on the cards. Once these three versions hit the market, McLaren could create a GT derivative targeted towards comfortable long-distance driving.
Additionally, we now know that the McLaren Sports Series will feature a revised variant of the firm's existing, carbon fibre monocell monocoque. Compared to the 650S and P1, the sills will be thinner to provide easier access for the driver and passenger. The butterfly doors will also operate on different hinges to provide a larger opening.
[Via Autocar]