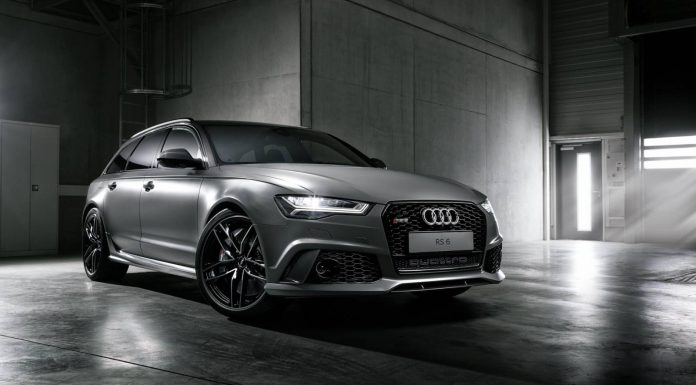 Audi Exclusive has just unveiled a very special Audi RS6 Avant finished in a stealthy shade of matte grey.
Alongside the matte grey finish, this Audi RS6 Avant has been complemented with a number of carbon fibre accents as well as a set of black alloy wheels. Final features of this RS6 Avant are black leather throughout the cabin alongside yellow contrast stitching.
Beyond these unique features, this Audi RS6 Avant remains mechanically identical. As a result, its potent 4.0-litre, twin-turbocharged V8 engine manages to deliver 552 hp and 516 lb-ft of torque. When combined with an eight-speed transmission and all-wheel drive, the potent estate rockets to 100 km/h in a mere 3.9 seconds as well as a 305 km/h top speed.