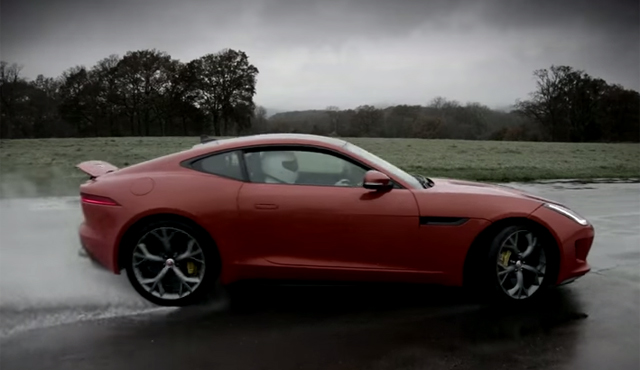 The very first teaser video for Top Gear Season 22 has just been released just a couple of days after the Top Gear Patagonia Special aired around the world.
While the teaser video reveals very little about Top Gear Season 22 and instead depicts a 'vacation' taken by the Stig, it has been confirmed that the new season is indeed 'Coming Soon'. As part of the clip, the Stig is seen driving a bright yellow and believe it or not, rented Lamborghini Aventador.
[youtube]https://www.youtube.com/watch?v=jO3K0B3kLZs[/youtube]
The only bit of footage seemingly from Top Gear Season 22 shows the Stig behind the wheel of a red Jaguar F-Type R Coupe drifting at the Top Gear test track in the rain.
Based on past seasons, it seems likely that Top Gear Season 22 will consist of six episodes and in typical style, the trio will embark on a selection of adventures and drive some of the greatest cars on the planet.
Be sure to stay tuned to GTspirit in the coming days and weeks for more about the latest season.