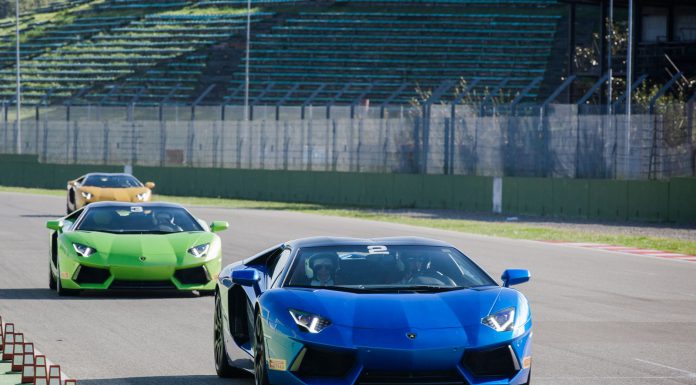 As part of the Lamborghini Esperienza experiences, enthusiasts are given the opportunity to get behind the wheel of the firm's range of modern supercars with expert instructors at a selection of racetracks around the world.
During the year, Lamborghini Esperienza headed to the Imola Track in Italy and Alexandre Mourreau and Florent Poncelet were on hand to snap the following photos of the cars on the famous former Formula One circuit.
During the event, a selection of Lamborghini Aventadors hit the circuit in a fury with arguably the most eye-catching being a bright blue Aventador Roadster!