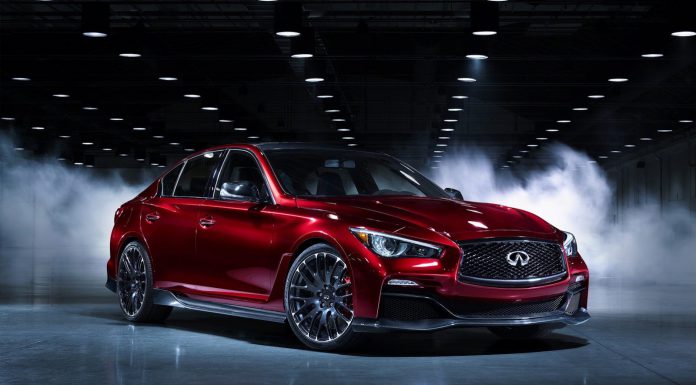 Earlier in the year, the insane Infiniti Q50 Eau Rouge Concept was introduced. Designed as the first model from a range of high-performance Infiniti products, it has seemed inevitable for many months that the Q50 Eau Rouge would reach production. According to former Infiniti chef executive Johan de Nysschen however, plans for the Q50 Eau Rouge have been scrapped.
de Nysschen was the main man behind the Q50 Eau Rouge Concept but since leaving Infiniti for Cadillac, it seems that the firm is no longer all that keen to bring the car to production.
Posting on his Facebook page, de Nysschen said, "I heard a rumour that Noboru Tateishi (Infiniti CVP for Vehicle Test Technology) is going to cop-out and shelve the Eau Rouge project now that I'm not there to pressure him. Tell any Cadillac or Audi engineer "build me a 560hp sports sedan" and you have to reign them in. At Infiniti, it seems easier to push water uphill. More enthusiasm for "driver's aids", apparently, than "driver's cars", in some quarters, it would seem."
As for the car itself, its most impressive feature is certainly the engine. That powertrain is the Nissan GT-Rs twin-turbocharged 3.8-litre six-cylinder engine tuned to deliver 568 hp and 600 Nm of torque. This engine is then mated to a 7-speed transmission driving all four wheels. The all-wheel drive system has a constant 50/50 front-to-rear torque split and predictions suggest the Infiniti Q50 Eau Rouge Concept can hit 100 km/h in less than 4 seconds and a top speed of around 290 km/h (180 mph).
[Via Jalopnik]