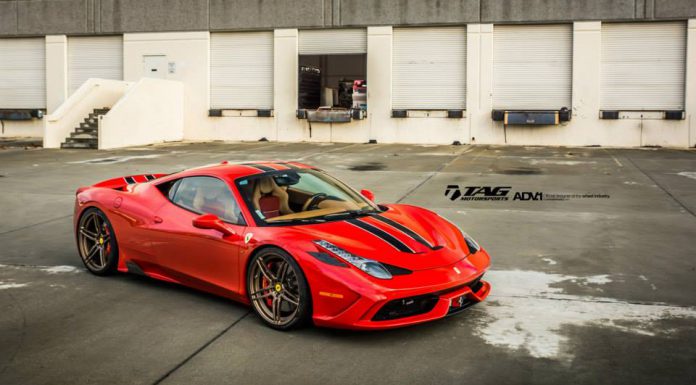 Thanks largely to its screaming 4.5-litre V8 engine, the Ferrari 458 Italia is certainly a car which seems much newer than it actually is. As a matter of fact, it has been five and half years since the 458 debuted and to this day, it still keeps pace with the likes of the Lamborghini Huracan and McLaren 650S.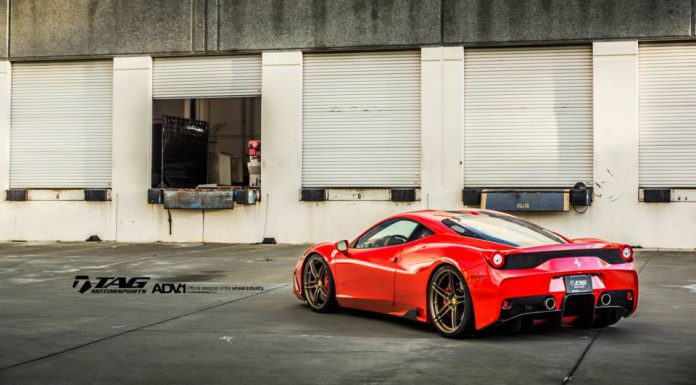 In typical Ferrari fashion, a stripped down and more hardcore variant in the form of the Ferrari 458 Speciale was revealed late last year. It features a selection of engine, technological and aerodynamic improvements to make it even more eye-catching.
This particular example is especially noteworthy because it has been fitted with a set of ADV.1 wheels finished in matte bronze!