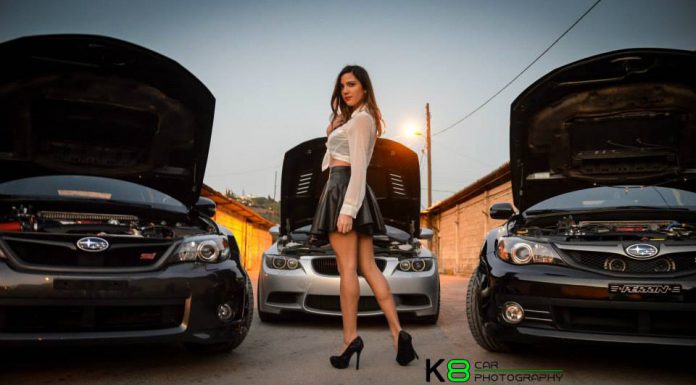 K8 Car Photography recently had the opportunity to organise a photoshoot with two Subaru Impreza STIs and a BMW 335i alongside a glamorous model to really add something further to the trio of performance oriented driver's cars.
Beneath the skin, these two exported Subaru WRX STis feature a 2.5-litre four-cylinder engine complete with a single-scroll turbocharger. That makes for 300 hp and 300 lb-ft of torque. When combined with the car's all-wheel drive system, the WRX STI really does fire off the line.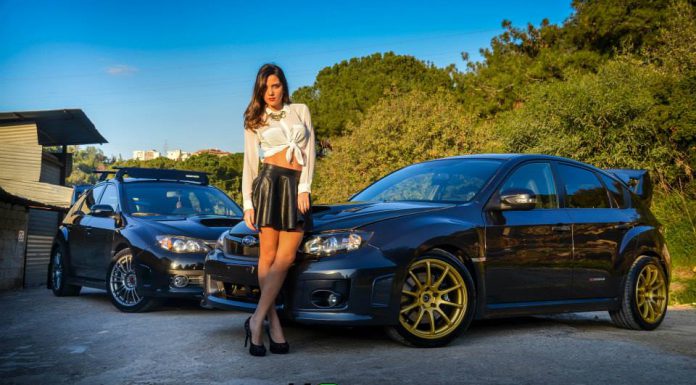 As for the BMW 335i, it features a 3.0-litre turbocharged engine delivering an identical 300 hp meaning it can reach 100 km/h in the mid-5 second range.