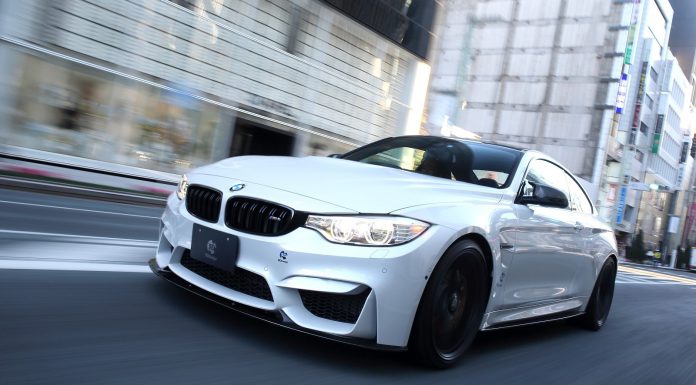 A few days ago, Japanese tuner 3DDesign previewed its range of styling and aerodynamic upgrades for the BMW F8X M3 and M4 duo. Now a complete gallery of a white BMW M4 Coupe outfitted with 3D Design's additions has been released.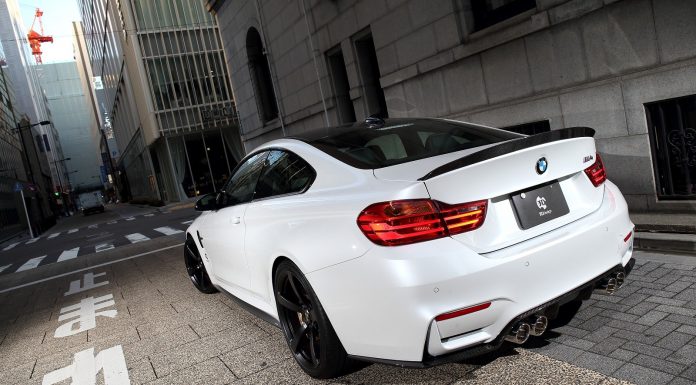 The 3DDesign program consists of an aggressive front splitter, rear diffuser, bootlid lip spoiler, a new set of side skirts, lowered suspension as well as aluminium pedals for the driver. In typical 3DDesign fashion, all of the aforementioned visual components are created from lightweight carbon fibre constructed through the pre-preg method.
3D Design doesn't offer any performance modifications for the new BMW M3 or M4 but that's certainly no bad thing. After all, the M4 features a twin-turbocharged 3.0-litre six-cylinder engine delivering 425 hp and 406 lb-ft of torque. As a result, it can sprint to 100 km/h in a mere 4.1 seconds.