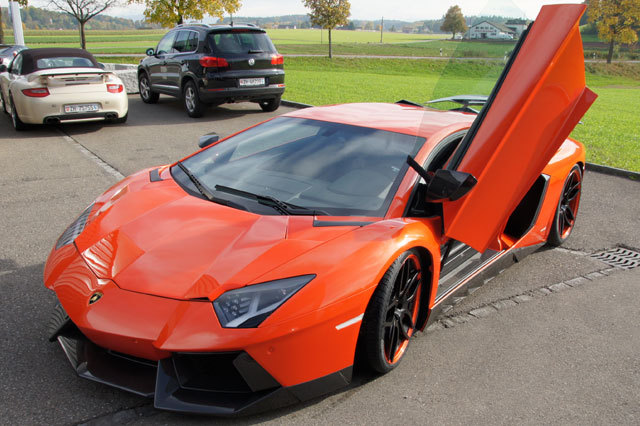 Novitec Torado, the Lamborghini focused arm of the Novitec Group, offers a wide array of modifications for the range-topping Lamborghini Aventador. Their upgrades run from aerodynamic changes through to visual tweaks and most prominently, a plethora of performance modifications.
While it remains to be seen just how many Lamborghini Aventadors around the world feature components from Novitec Torado, the following Arancio Argos example is currently up for sale in Switzerland. The car has travelled a mere 10 km since leaving the Sant'Agata factory earlier in the year and adopts the full range of Novitec visual upgrades.
What that means is that a new front bumper and splitter package has been fitted alongside black and orange wheels, a large rear wing, extended side skirts and an ultra-aggressive engine cover. The asking price for the car currently sits at 579,000 Swiss Franc which is about $588,000 in the United States.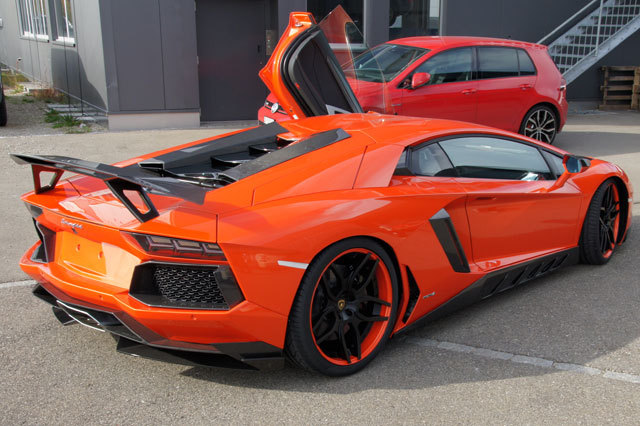 In addition to a selection of new aerodynamic components being offered, the Novitec Torado Lamborghini Aventador is available with a selection of different engine upgrades. The most prominent sees a twin-supercharger kit fitted to the 6.5-liter V12 engine increasing power to an insane 969 hp.
Additionally, there are two other performance upgrades available. The Stage 1 upgrade adds 22 hp to the Aventador's standard 700 bringing the total figure to 722 hp. This is made possible through the newly calibrated engine electronics with a specially designed mapping for ignition and injection and a new exhaust system. The Stage 2 kit sees power boosted to 748 hp.