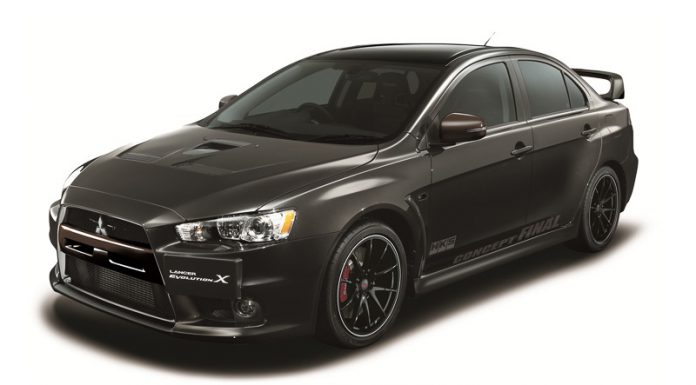 As Mitsubishi turns its attention squarely towards the development and production of fuel-efficient models, production of the iconic Mitsubishi Lancer Evolution will soon come to an end. However, one final variant is on the cards and has been previewed with the Mitsubishi Evolution X Final Concept. The concept will debut at the Tokyo Auto Salon 2015 early next month.
The Evolution X Final Concept is based around the existing Evo GSR and features a plethora of noteworthy upgrades. Whereas the standard Evolution delivers 291 hp and 300 lb-ft of torque from its 2.0-litre, turbocharged four-cylinder engine, Mitsubishi engineers have managed to extract a monstrous 473 hp for the Evolution X Final Concept and mated it to a five-speed manual transmission.
The power gains have been achieved with the fitment of a HKS-sourced turbocharger, a new air intake, complete exhaust system, revised cooling as well as a brand new ECU. While performance times haven't been revealed, one can be assured that the Final Concept will be absolutely ferocious off the line thanks to the all-wheel drive system.
Beyond the engine upgrades, Mitsubishi has installed height adjustable sports suspension from HKS as well as forged Rays wheels which measure 19-inch at all four corners and are wrapped in Yokohama Advan Neovas tyres. Final changes include a matte black finish with the roof and rear spoiler painted gloss black.
It remains to be seen how many examples of the car will reach production nor if the road-going model will retain all of the aforementioned changes and upgrades.
Expect to hear more about the car when it debuts at the Tokyo Auto Salon 2015.