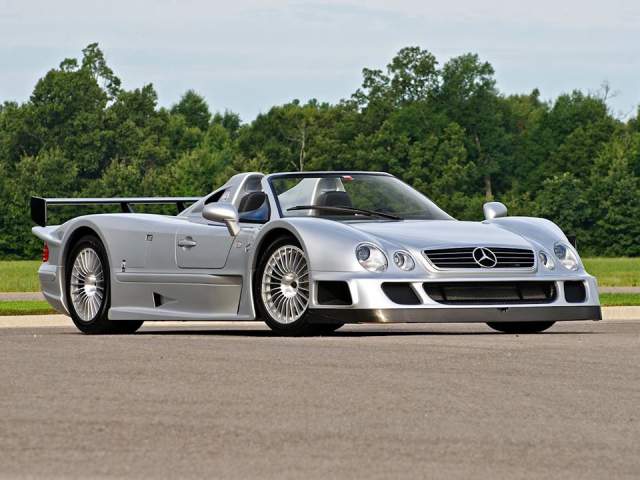 An extremely rare Mercedes-Benz CLK GTR Roadster is currently up for sale privately in the United States with a high asking price of $2.8 million.
A mere 26 examples of the Mercedes-Benz GLK GTR were created and just six of those were roadsters. Last year, one managed to sell for $1.3 million with just 114 km on the clock. As for this Mercedes-Benz CLK GTR Roadster, it has covered less than 100 km and despite being in excellent condition, it is highly improbable the asking price will be reached.
Beyond the price, the car itself has a long and proud racing pedigree and is extremely similar to the CLK GTR endurance racer. It was brought to life when the German manufacturer created the CLK LM to replace the GTR racer and Mercedes-Benz decided to create 26 road-going CLK GTRs as a final send off.
Beneath the skin, the Mercedes-Benz CLK GTR Roadster's 6.9-litre V12 engine delivers a total of 604 hp and 572 lb-ft of torque. Consequently, it can sprint to 96 km/h in just 3.8 seconds before topping out at a top speed of 320 km/h, figures still impressive to this day!