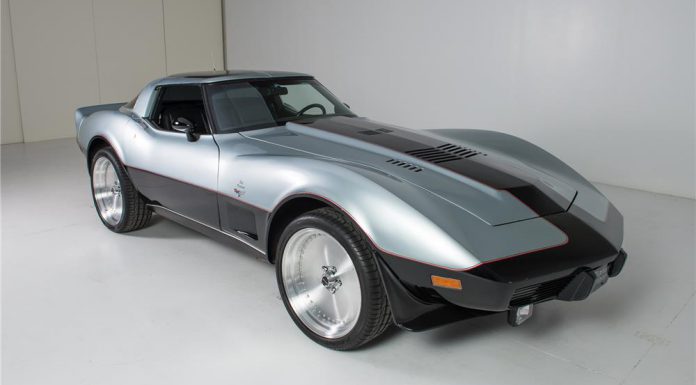 An exceptionally special 1978 Chevrolet Corvette which is turbine-powered is set to be auctioned off from Barrett-Jackson in Scottsdale between January 10 and 18.
This unique Corvette was brought to reality courtesy of the Granatalli family and has been in a private collection ever since. Alongside the turbine powerplant, this 1978 Corvette features a revised subframe incorporating a strengthened driveshaft. Additionally, a new transmission was installed to keep the high-revving engine under check and to send the 880 hp to the road.
Other changes included a selection of new gauges across the instrument panel and dashboard as well as massive, NASCAR sourced brakes. According to Vince Granatelli, the resulting powerhouse was capable of reaching 96 km/h from a standstill in a mere 2.5 seconds.