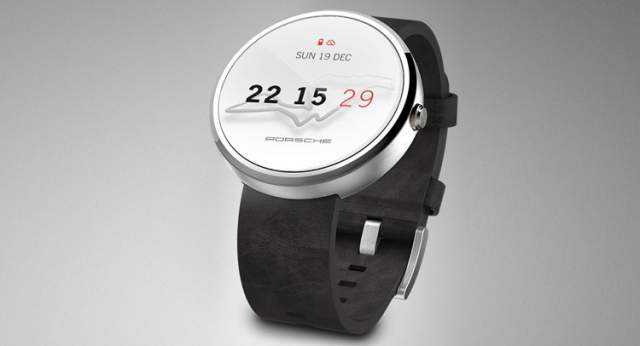 Porsche has just launched its watch face for the selection of Android-powered smartwatches on the market with the Porsche face making use of a subtle and unimposing design.
The Porsche watch face is available to download for free from Google Play and shows the hour, minute, seconds as well as the date. The most interesting element of the app is that when the 2015 World Endurance Championship kicks off, the display will show an outline of the track at each respective round of the series.
The Android Wear range of smartwatches includes devices like the Motorola Motor 360, LG G Watch R and the Samsung Gear Live.