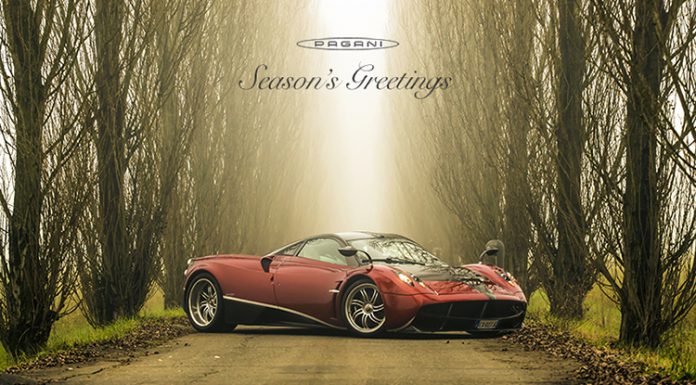 There's no denying the fact that the Pagani Huayra has quickly become one of the most recognisable and desirable cars on the market. With bold and beautiful styling as well as potent performance provided by the twin-turbo AMG V12 engine, the Huayra really sparks dreams and with this in mind, Pagani has released a special video for Christmas to perfectly highlight the desirability of the Huayra.
The short video revolves around a young boy receiving a scale Pagani Huayra model for Christmas and the dream created for the boy to eventually drive the car in person. Pagani's chief test driver Davide Testi also features towards the end of the video alongside his young son and a quote from Horacio himself reading "The essence of a dream is the desire to achieve it."
GTspirit review of Pagani Huayra

As a reminder, the extreme Pagani Huayra utilises a 6.0-litre, twin-turbocharged V12 engine delivering 720 hp and 740 lb-ft of torque. As a result, the Huayra can reach 100 km/h in just 3.2 seconds as well as a claimed 372 km/h top speed.