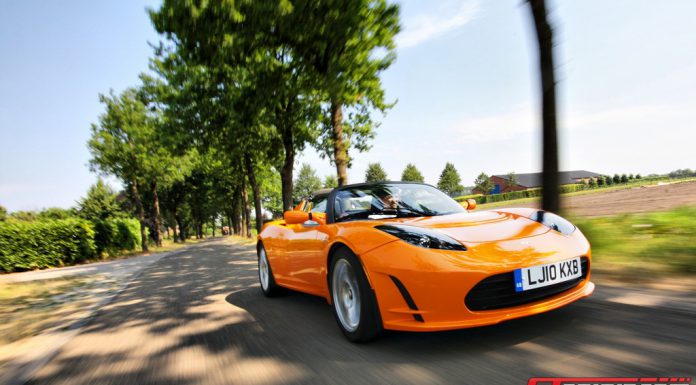 Just before 2014 wraps up, Tesla Motors has detailed its upgraded Tesla Roadster 3.0 which makes use of improved battery technology.
Compared to the batteries used by the original Tesla Roadster, the Roadster 3.0 will make use of a new battery cell that has 31 per cent more energy than the original Roadster cell. As a result, Tesla has managed to produce a battery pack with 70kWh but one that is the same size as the original Roadster battery.
When it is all said and done, the Californian based electric automaker estimates the Roadster 3.0 will see a 40-50 per cent improvement in its range. In ideal driving situations, 643 km (400 miles) could be driven on a single charge.
Other changes set to be implemented for the Tesla Roadster 3.0 will be focused on aerodynamics and rolling resistance. The original Roadster had a drag coefficient of 0.36 but that will be improved by 15 per cent to 0.31 with a retrofit aero kit. On the rolling resistance side of things, the original cars had a rolling resistance of 11.0 kg/ton. Thanks to new tyres however, a 20 per cent improvement is one the cards to bring the figure down to 8.9 kg/ton.
In the early weeks of 2015, Tesla plans on undertaking a non-stop drive from San Francisco through to Los Angeles in the revised Roadster.