A pre-owned Ferrari F360 was severely damaged during the wee hours of Christmas Eve in HK.
According to Apple Daily reports, the MY2001 F360 was acquired in 2012 by the 42-year old driver for around HK$700k. The vehicle was sent in for servicing and electrical parts replacement just three months ago.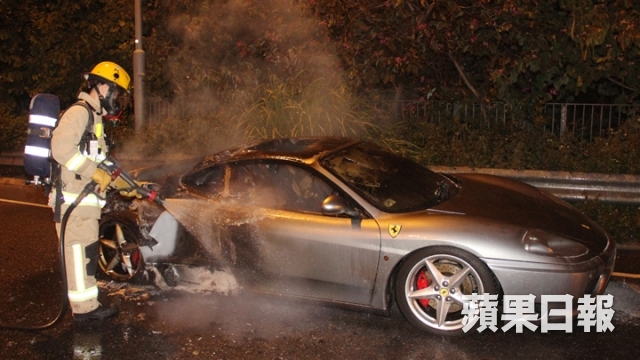 Two nights ago the driver smelt gas fumes during refuelling, but later found that the fuel cap was properly attached afterwards. The vehicle continued to be in use after that incident until around 1am on December 24 when the driver heard an explosion from the rear, midway in the highway. Another explosion occured upon stopping the vehicle, with fires erupting from the rear. The fire spreaded to the cabin soon after the driver evaculated to safety.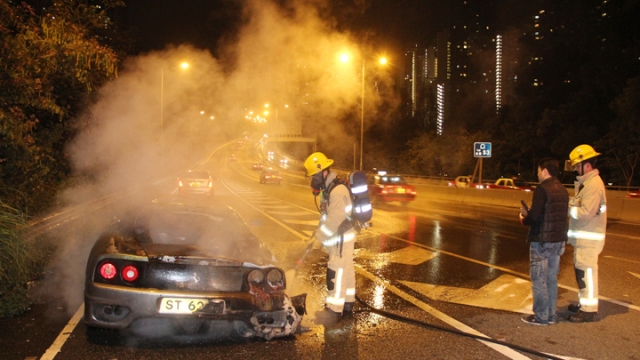 Fire services were called in shortly to extinguish the fire, which destroyed the vehicle's right rear end, the engine bay, and the cabin. It is suspected that the fire is caused by mechanical failure and electrical short-circuiting.
Text by: Al