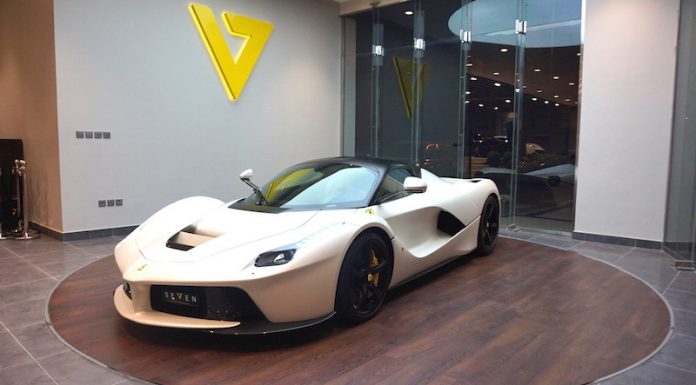 Another Ferrari LaFerrari has hit the market with this particular white example up for sale courtesy of Seven Car Lounge in Riyadh, Saudi Arabia.
Seven Car Lounge continually offers some of the fastest, most exclusive and most expensive for the local Middle Eastern market and this particular LaFerrari is especially eye-catching. It is noteworthy for the fact that it is finished in Bianco Fuji Opaco with contrasting black wheels and bright yellow brake calipers.
Beyond the white and black exterior, this LaFerrari has adopted a matching interior which includes white leather seats with black piping and stitching. Additionally, white can be found across the dashboard alongside a number of black and carbon fibre accents.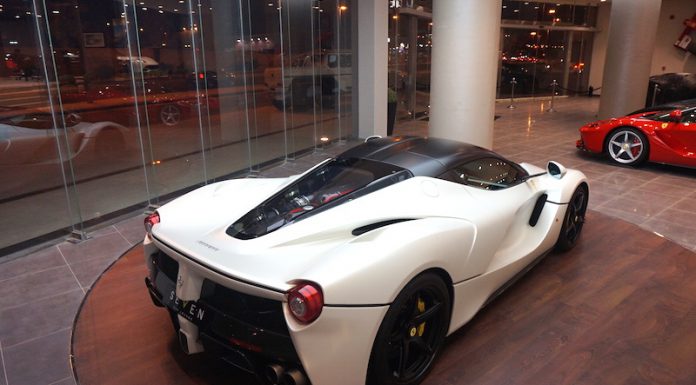 As a reminder, LaFerrari gets a 6.3 litre V12 which is connected to an electric motor similar to the system on the McLaren P1. The Ferrari F150 V12 has an output of 789 hp at 9000 rpm and 700 Nm at 7000 rpm while its electric motor has a maximum output of 161 hp and 270 Nm of torque. That delivers a total combined power output of 950 hp allowing the hypercar to do 0-100 km/h in less than 3 seconds, 0-300 km/h in 15 seconds and a top speed in excess of 350 km/h.