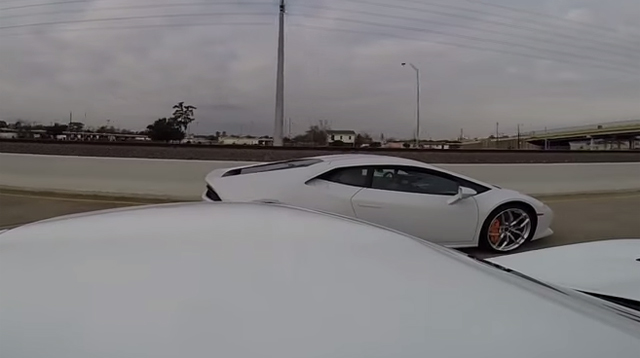 While sales of the latest Dodge Viper aren't through the roof, there's no doubting the performance of the V10-powered, 640 hp monster. Such a power figure puts the Viper right into supercar territory and to see how it competes against some of the very best performance cars on the market, the following white Viper TA hit the streets for some rolling drag races.
[youtube]https://www.youtube.com/watch?v=i_m1-2cA44E#t=60[/youtube]
The following clip shows it racing a Lamborghini Huracan, a Ferrari 458 Italia, Chevrolet C6 Corvette Z06 as well as a supercharged, 650 hp 2015 Ford Mustang GT. The races between the Huracan and Viper TA are particularly spectacular with the two vastly different performance cars matching up very closely in a straight line!