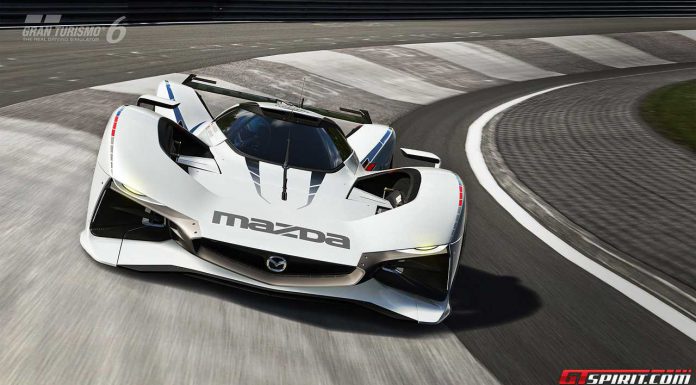 Just in time for Christmas, the Mazda LM55 Vision Gran Turismo Concept has been unveiled as the latest in a long line of outlandish concepts for the popular PlaySation game. The Mazda LM55 Vision Gran Turismo has also been created to celebrate the Group C Mazda 787 which won the 24 Hours of Le Mans in 1991.
As we've come to expect from Vision Gran Turismo cars, very few official details about the Mazda LM55 are known and that includes what is hypothetically beneath the skin. Other Vision Gran Turismo cars have featured traditional internal combustion engines while others, like the Chevrolet Chaparral 2X Vision GT, have used futuristic powertrains like ones powered by lasers.
Design wise, the Mazda LM55 Vision Gran Turismo is certainly one of the boldest Vision GT cars revealed thus far. It features a Le Mans suited design with an exceptionally low-slung roofline which sits almost parallel with the towering front and rear wheel arches.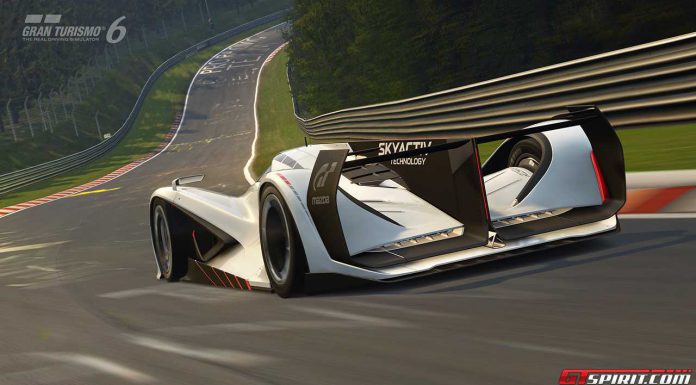 Behind the cockpit, the body of the LM55 Vision Gran Turismo falls down steeply so much so that the decklid is almost at ground level. Other key features include the prominent stabiliser fin and large rear wing.