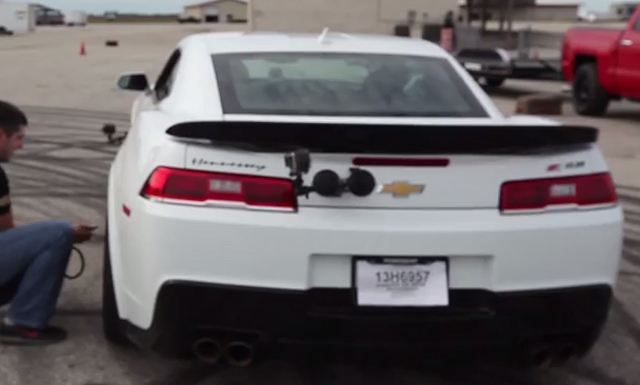 The Chevrolet Camaro Z/28 has already been heralded as one of the best track cars for the money available with its massive 7.0-litre V8 delivering 505 hp. Clearly not satisfied with such power, Hennessey Performance offers its HPE600 upgrade package for the American muscle car and a HPE600 equipped Z/28 was recently put through its paces by John Heinricy.
[youtube]https://www.youtube.com/watch?v=uzzjLTnUcio#t=193[/youtube]
To achieve a total of 636 hp, the package sees the fitment of new camshafts, ported cylinder heads, long tube stainless steel headers as well as some ECU tuning.