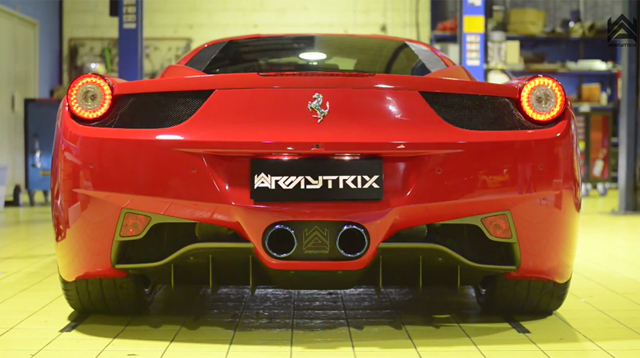 No one would argue that the Ferrari 458 Italia is a truly spectacular sounding car. As a matter of fact, its 4.5-litre V8 produces one of the most recognisable notes in the industry and can be identified by enthusiasts from miles away. Despite the car sounding so spectacular, a number of aftermarket companies offer exhaust upgrades for the 458 Italia and this particular example is one of the best systems.
[youtube]https://www.youtube.com/watch?v=pnYS29SLlUg[/youtube]
It comes courtesy of Armytrix and is made solely from lightweight titanium. As for the scream it produces, well it really has to be heard to be believed.