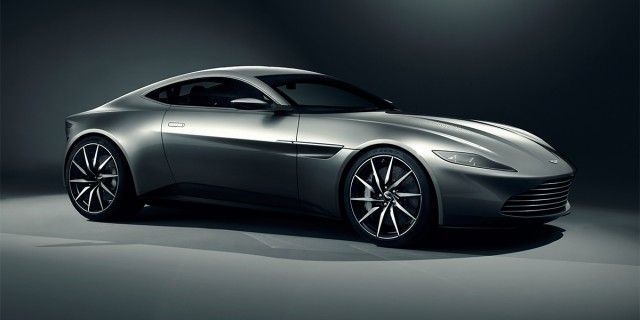 The brand new Aston Martin DB10 has been filmed on the move for the very first time a few weeks after the car was presented to the media at the announcement of the latest James Bond film, Spectre. The video comes courtesy of Seen Through Glass on Instagram.
The engine powering the Aston Martin DB10 is the same 4.7-litre V8 as the current V8 vantage and this particular example presumably produces the same 380 hp as the Vantage.
While the DB10 doesn't preview future technologies set to underpin future Aston Martins, the firm did recently announce that it previews a brand new styling direction and will consequently influence upcoming models.
A mere 10 examples of the Aston Martin DB10 will be created and all of them are to be used for the production of the 24th James Bond film. As a result, they won't be offered for sale but the company's chief executive Andy Palmer still defines the DB10 as the most exclusive DB ever created.