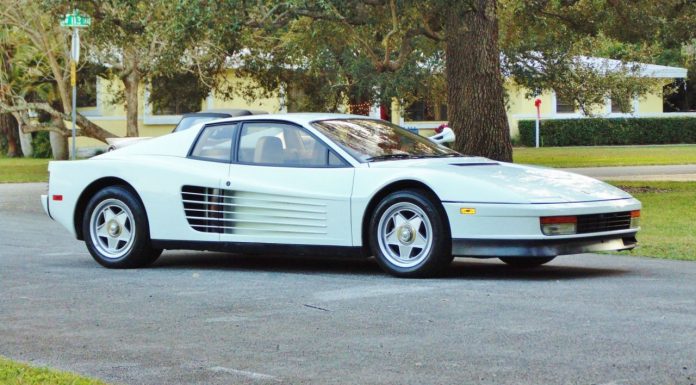 The classic white 1986 Ferrari Testarossa used in popular 1980s TV show Miami Vice, is currently up for sale on eBay with the asking price sitting at a cool $1.75 million.
This particular Testarossa is reportedly just one of two real Ferraris used throughout the show and featured heavily in the third, fourth and fifth seasons. Despite its age, the car has travelled just 16,000 miles.
Interestingly, the two Ferrari Testarossas used during filming of Miami Vice originally rolled out of the factory painted black. However, director Michael Mann decided to have both painted white because the cameras simply couldn't capture the black Testarossas at night adequately. The current owner of this one-of-two Testarossa has had it for about three years after it was found in a Miami garage it called home for many years.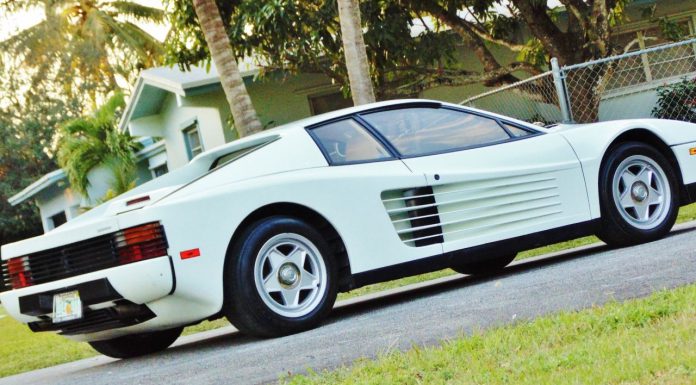 The car is currently at display at the Swan Shop automotive museum in Fort Lauderdale.
[Via eBay]