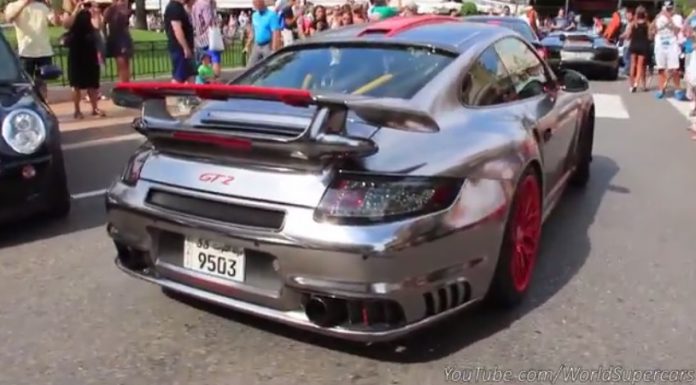 In the world of highly modified supercars, the Porsche 911 GT2 has never proved immensely popular for tuners. There is one unique example however which frequents the French Riviera and as the following video shows of the car cruising in Monaco, it is brutally loud and according to reports, exceptionally powerful.
[youtube]https://www.youtube.com/watch?v=egObsj99RHM[/youtube]
Apparently this Porsche 911 GT2 has undergone some serious engine modifications and has also been installed with a straight exhaust system. Consequently, it reportedly delivers 1300 hp and alongside the breathtaking performance it would inevitably provide, its chrome and bright red paint job helps to ensure it turns even more heads.
To put the power of this Porsche 911 GT2 into perspective, it is worth noting that the car delivers 523 hp at 6500 rpm and 506 lb-ft of torque between 2200 rpm and 4500 rpm from its 3.6-litre six-cylinder engine.