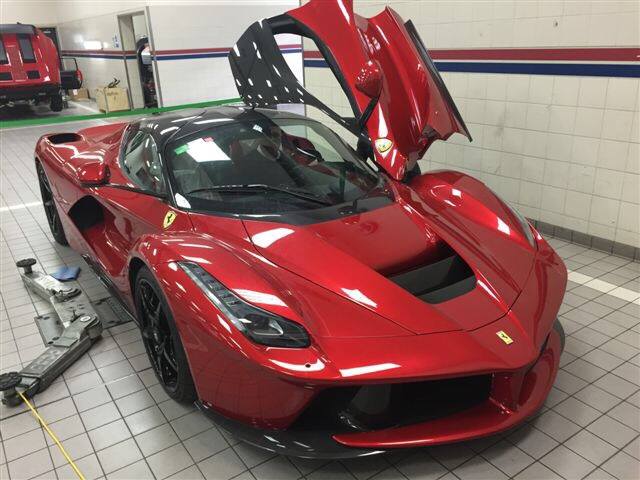 U.K. businessman Paul Bailey already has an impressive car collection consisting of over 65 vehicles and now the first images of his latest addition have emerged; a Ferrari LaFerrari finished in Rosso Fiorano!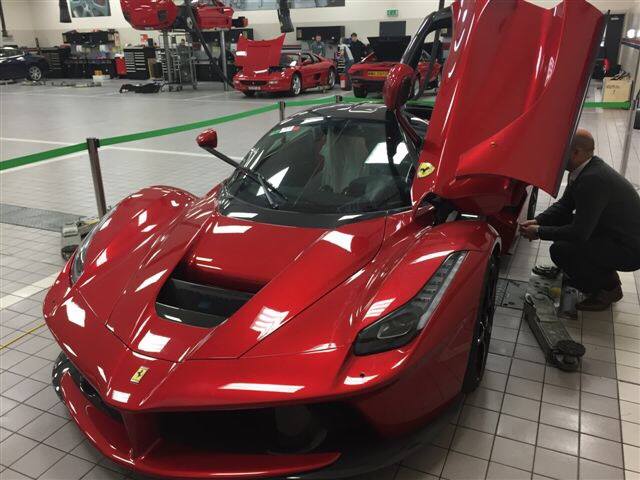 Paul Bailey has become quite a recognisable name throughout the last year thanks largely to him taking delivery of a Volcano Orange McLaren P1 and driving it in numerous events throughout the U.K. Now with a very special LaFerrari in his collection, Bailey is one of just a handful in the world to own more than one of the current trio of European hybrid hypercars.
Alongside the Rosso Fiorano paintjob, Bailey's LaFerrari features a gloss black roof, pillars and window surrounds. Additionally, it features carbon fibre elements at the front and rear fascias and rides on a set of contrasting gloss black wheels.
[Via Horsepower Racing]