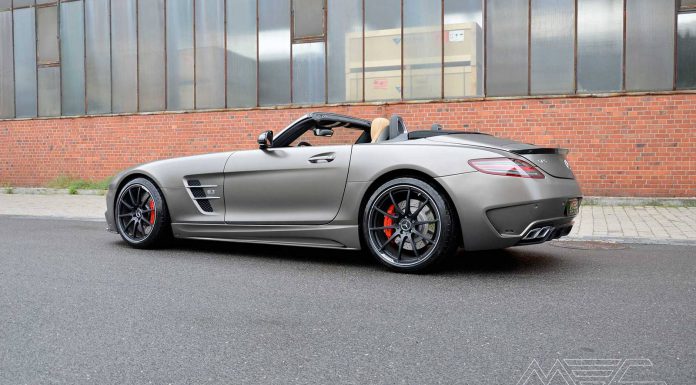 While production of the Mercedes-Benz SLS AMG may have wrapped up, MEC Design is continuing to deliver some of the most eye-catching SLSs on the market and the following SLS AMG Roadster is particularly noteworthy.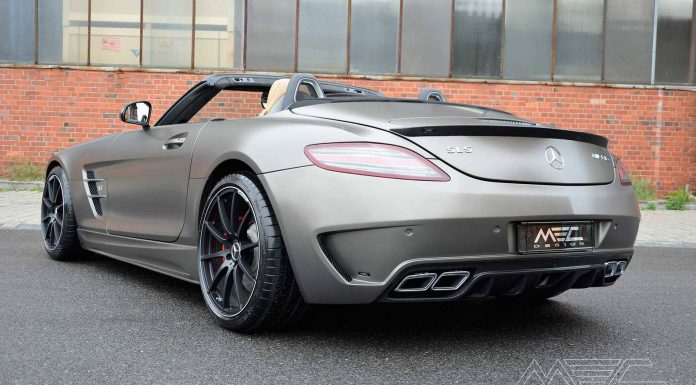 First and foremost, this Mercedes-Benz SLS AMG is finished in a special shade of matte grey and is also adorned with matte black AMG sport wheels. As for the MEC Design upgrades, they include a thoroughly revised front fascia (not pictured) as well as a new and fairly prominent front splitter. Elsewhere, new side skirts have been fitted alongside four LEDs on each side lighting up the road underneath.
Additionally, this MEC Design Mercedes-Benz SLS AMG Roadster features a rear diffuser inspired by the SLS AMG Black Series as well as carbon fibre tipped tailpipes. Final visual changes include the installation of a new bumper and rear bootlid lip spoiler.