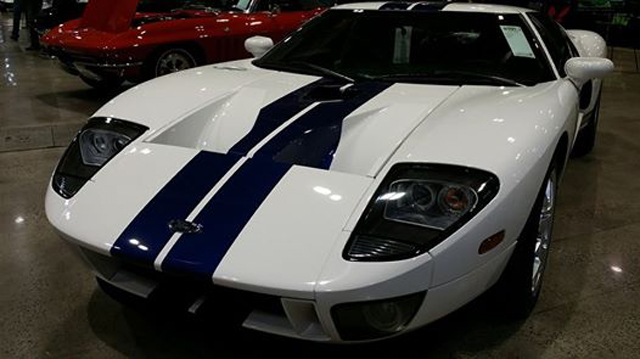 Earlier this month, the Mecum Auctions Kansas City sale was held and throughout the event, some exceptional sports cars as well as a plethora of classic American muscle cars passed across the auction block.
The most expensive vehicle to sell at the event was a 2005 Ford GT finished in white with blue racing stripes and just 5631 miles on the clock. The final hammer dropped at $290,000 for it. The only other high-prized muscle car to fetch over $100,000 was a Hemi-powered, 1970 Dodge Charger selling for $140,000.
Other notable cars sold included a 1969 Chevrolet Camaro, a 2007 Ford Shelby GT500 selling for a mere $28,000, an $85,000 1970 Plymouth RoadRunner Convertible and a 1978 Porsche 911 SC Targa which brought in $18,000.