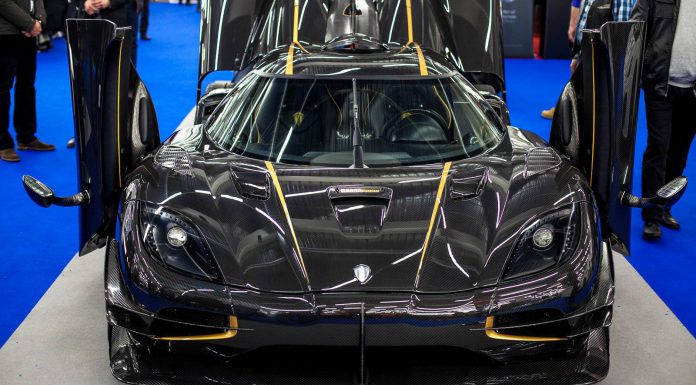 Late last month, the annual EuroMotor Fair show was held in Munich, Germany and as we've come to expect from the trade show, a number of fine automobiles could be found amidst the sea of high-end jewellery, travel paraphernalia, real estate, art and interior design booths.
Unquestionably the highlight on the automotive front at EuroMotor Fair 2014 was the only customer delivered Koenigsegg One:1 created so far. This particular One:1 resides in Germany and features a bare carbon fibre body alongside gold pin stripes and accents.
Additionally, a number of impressive cars were displayed by VOS cars included a Gemballa McLaren 12C Spider and a tuned white Lamborghini Huracan. Other impressive cars found throughout the halls of EuroMotor were a BMW i8, a number of Rolls-Royce models and the all-conquering Bugatti Veyron!