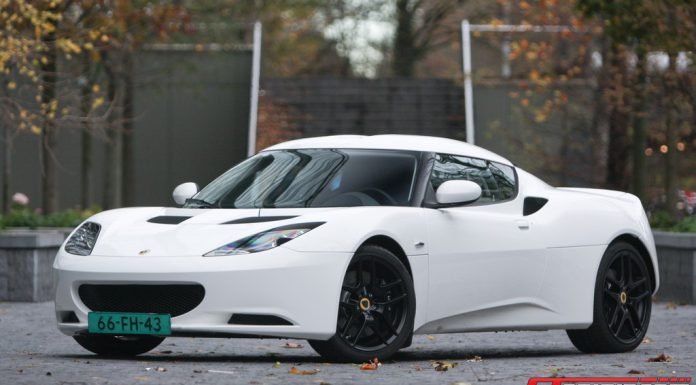 According to new reports, a Lotus Evora crossover is in the works alongside the previously reported 2015 model year updates for the British sports car.
Car Magazine is reporting that Lotus wants to expand the appeal of the Evora with a particular focus on the U.S. and Chinese markets. Interestingly, it is suggested that the Lotus Evora crossover will retain the rear-wheel drive system of the Evora sports car but will adopt a raised ride height alongside a selection of styling changes.
GTspirit Review of 2010 Lotus Evora

To make up for Lotus fans being potentially disappointed with an Evora based crossover, the British firm will also reportedly create a new hardcore, track-focused model in a similar vein to the Lotus 2-Eleven.
As for the 2015 Lotus Evora debuting at the Geneva Motor Show 2015 at the start of March, it will receive revised styling both inside and outside while also making use of additional power and in traditional Lotus style, even less weight than the outgoing model.
All indications point towards this new Evora to be an entirely new staple model rather than simply a souped-up variant. As a result, Lotus chief executive Jean-Marc Gales believes it will be better than competitive Porsche models costing the same. Further down the line, a new lightweight Cup range for the 2015 Lotus Evora will reach the market and is set to push the performance boundaries even further.
[Via Car Magazine]