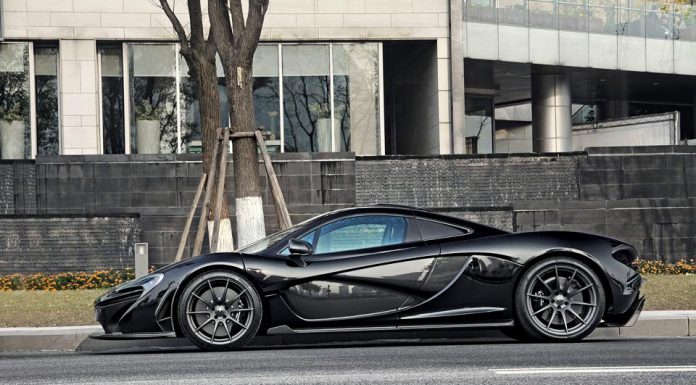 The astonishing McLaren P1 looks great in any colour but really wicked in this stunning Black-on-Black seen in China with the finish bringing out the beautifully flowing sculptured bodylines.
The hybrid hypercar with blistering performance is designed to bring forward the mantle of the McLaren F1 sports car, penned by Gordon Murray and launched some two decades ago, that in 1998 set the record for the world's fastest production car at 391 km/h (243 mph).
The P1 reaches 300 km/h (186 mph) in just 16.2 seconds, has an electronically limited top speed of 350 km/h (217 mph), yet brakes from 300 km/h to a standstill in just 6.2 seconds, generating 2G force. Yet as a hybrid its official combined fuel economy is 34 mpg (8.3 litres/100 km).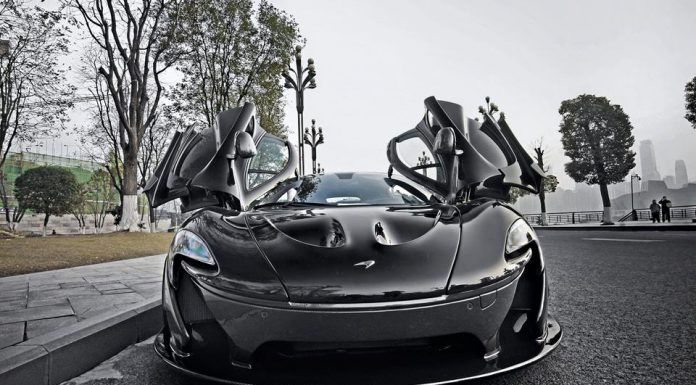 The mid-mounted twin-turbo 3.8 litre V8 engine is derived from the one fitted to the 12C, but with numerous and significant differences. A special block casting incorporates the Instant Power Assist System (IPAS) electric motor, and new larger high-pressure turbochargers. By itself the V8 produces a thumping 737 hp, but in conjunction with the electric motor there's seamless performance as the powertrain's combined output soars to a dizzying 903 hp.
In purely electric mode it is good for 10 km range from the 324-cell lithium-ion high density battery pack, as a hybrid this stretches to 482 km – a range undreamed of for many more modest machines.