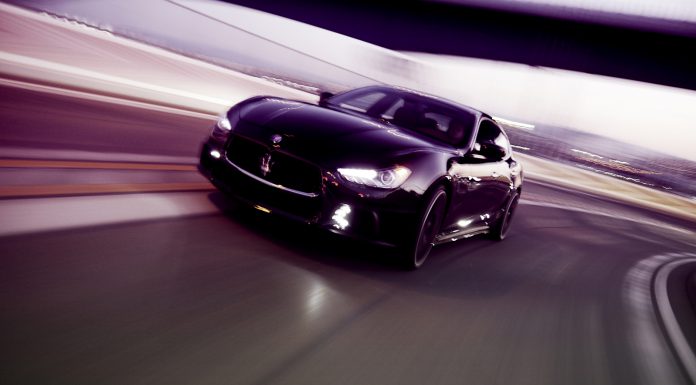 Alongside its Bentley Continental GT, Wald International has revealed its Maserati Ghibli Sports Line Black Bison ahead of the Tokyo Auto Salon 2015.
As for as Wald International tuning packages come, the firm's upgrades for the Maserati Ghibli are relatively minor. With that in mind, the tuner has installed new LED daytime running lights alongside a different bumper with newly shaped air intakes. Additionally, a lowered front spoiler has been implemented to give the Ghibli Sports Line Black Bison a sense of aggression which the 'regular' Ghibli simply cannot match.
At the rear, the Maserati Ghibli Sports Line Black Bison by Wald International adopts a small bootlid lip spoiler as well as a new bumper. Final changes at the rear end include a new lower bumper section with silver grilles and oval quad tailpipes.