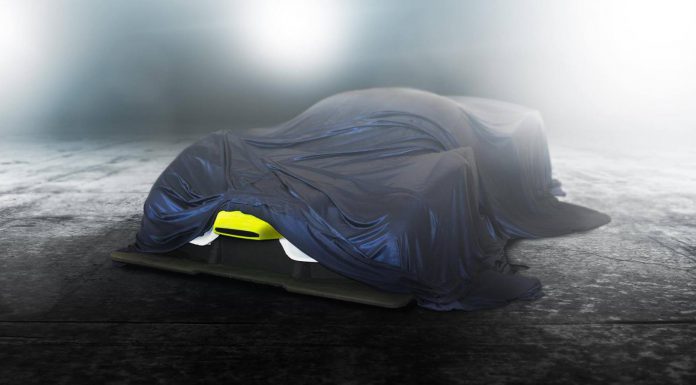 A new teaser image for the upcoming James Glickenhaus SCG 003 has been released with this particular shot certainly one of the most revealing released thus far.
At the front, this particular SCG 003 features a fluro yellow nose cone as well as a prominent blacked-out splitter and white winglets inevitably incorporated into the air intakes to funnel air while also helping to generate downforce. Other than those small elements, the overall design of the Glickenhaus SCG003 remains a mystery.
While the design is somewhat mysterious, we know quite a lot about the mechanical components set to underpin the SCG 003. Interestingly, the SCG 003 will be made available in both dedicated road and track configurations with it also capable of switching between the two. When done so, the twin-turbo V12 will be replaced by the twin-turbo V6 for racing and then converted back for street use. Alongside the different engines for road and track use, the SCG 003 will utilise two different transmissions.
As a matter of fact, Glickenhaus recently said over at Jalopnik that the entire rear carbon fibre sub-frame will be interchangeable with just six bolts.
The SCG 003 and its conversion kit will debut at the Geneva Motor Show 2015 next March.