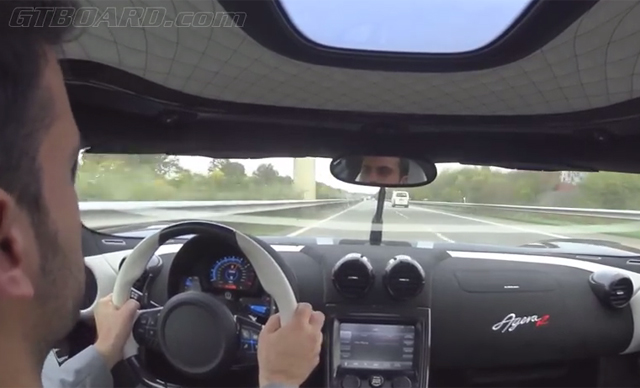 If Koenigsegg was able to find a location to high-speed test the Koenigsegg Agera R, the Swedish hypercar would most likely become the world's fastest production car. While a top speed run doesn't seem likely, GTboard has posted what is potentially the next best thing with an Agera R hitting the German Autobahn at speeds in excess of 350 km/h!
[youtube]https://www.youtube.com/watch?v=_2A5U4r0BF0[/youtube]
As a reminder, the Koenigsegg Agera R is powered by a 5.0-litre, twin-turbocharged V8 engine delivering a brutal 1140 hp on E85 ethanol. As a result, the car can rocket to 100 km/h in a mere 2.8 seconds and a claimed top speed of 442 km/h.