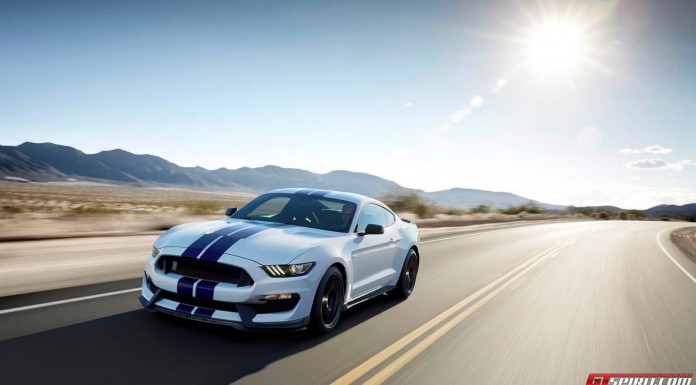 A few weeks ago, the wraps were taken off the 2015 Ford Mustang Shelby GT350. While the American manufacturer has yet to reveal just how much power the car's new 5.2-litre flat-plane crank V8 delivers nor the performance it is capable of, Car and Driver is estimating that the 0-96 km/h (60 mph) sprint could be covered in a mere 3.9 seconds!
Car and Driver speculates that the Mustang Shelby GT350 is likely to deliver a little bit more than the 505 hp from the Camaro Z/28's 7.0-litre V8. As such, Car and Driver believes 510 hp is likely. From a weight standpoint, the new Mustang Shelby GT350 features a plethora of new features including revised dampers and larger steel brakes. As such, there's a chance it will weigh almost exactly the same as the Mustang GT despite featuring a lighter crankshaft.
Beyond the 0-96 km/h sprint, it is claimed that the car may hit 160 km/h (100 mph) in 8.7 seconds and cover the quarter mile in just 12.1 seconds!
[Via Car and Driver]