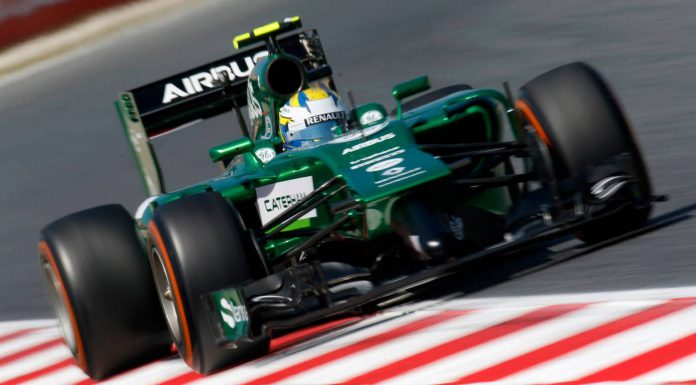 Following a successful crowdfunding campaign, the Caterham F1 team managed to make it to the grid at the season-closing Abu Dhabi Grand Prix last month. Nevertheless, the long-term future of the team in Formula One is far from confirmed but the firm has potentially received a new lease on life with confirmation the team will be able to run its 2014 car next season.
While discussing this, the team's joint administrator Finbarr O'Connell said, "That is of interest to all the parties I'm talking to. It gives them a choice, an easier start to get into Formula 1. The F1 Commission and FIA agreed if it would assist the weaker teams they can use the 2014 car next year, so giving them more time and options. It's a very difficult purchase decision for any party because of the huge costs involved in running an F1 team".
O'Connell believes that this will make it easier for the Caterham F1 team to find a buyer of which there are reportedly a few interested parties with O'Connell revealing, "The number of people I'm talking has increased, with two very strong candidates and a third less strong.
"All I can do is show what I have, show the team, the assets and the facilities. I am confident something will be done," he said.