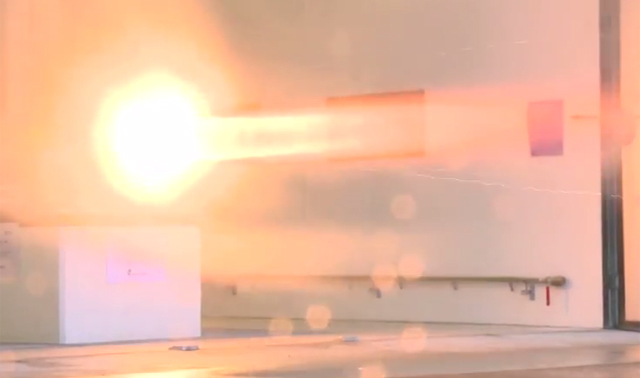 In 2016, the Bloodhound SSC will attempt to become the world's fastest car with a targeted top speed of 1600 km/h (1000 mph) on the cards. To send the Bloodhound SSC to such an incredible top speed on salt flats, three dedicated hybrid rockets will be used and testing recently started on the first of those three hybrid rockets.
[youtube]https://www.youtube.com/watch?v=22_4ZGGnb_g#t=155[/youtube]
The Bloodhound SSC's hybrid rocket uses hydrogen peroxide as an oxidizer as well as rubber as fuel. One rocket produces three tons of thrust on its own and as the following 10-second run test shows, that makes for some serious flames, noise and most importantly, thrust!