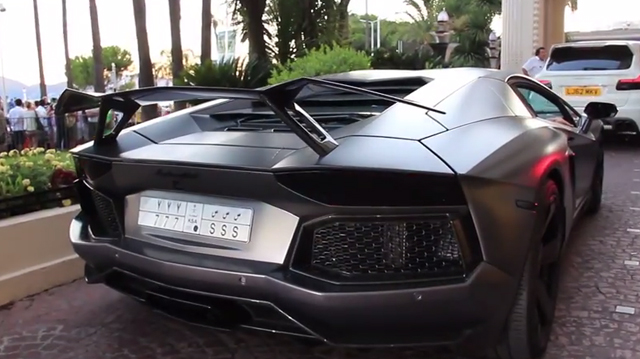 There's no doubting the fact that from a styling standpoint, the Lamborghini Reventon sits perfectly between the Murcielago and Aventador with it previewing a much more angular and sharp design for flagship Lamborghinis.
[youtube]https://www.youtube.com/watch?v=zfxepEmrVsA[/youtube]
One of the most identifiable features of the Reventon is its stealth bomber inspired paint job and a unique Aventador example was recently spotted featuring numerous design traits from the Reventon. Alongside the matte grey paint, this Aventador features wheels almost identical to those from the Reventon!