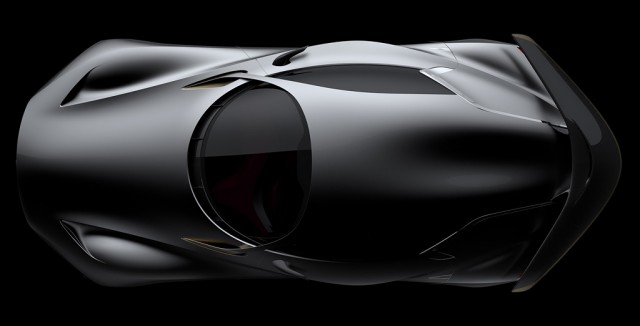 Infiniti is set to become the latest manufacturer to create a very special concept car for Gran Turismo 6 following the likes of Aston Martin, Mercedes-Benz, BMW and Mitsubishi.
The two teaser images show that the upcoming Infiniti Vision Gran Turismo concept features a similar design to the Infiniti Q80 Inspiration Concept. As a result, it features bold and curvaceous lines as well as extremely slim taillights. Elsewhere, a uniquely shaped rear wing is featured.
Looking from above, the Infiniti Vision Gran Turismo features a rounded windscreen as well as large air extractors on the hood.