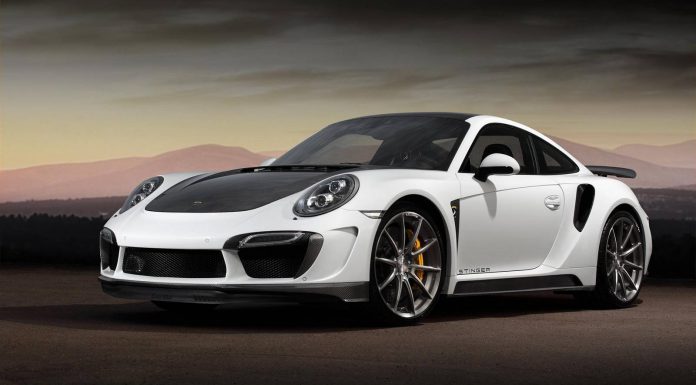 Famed tuner TopCar has just revealed its host of upgrades for the 991-generation Porsche 911 Turbo and Turbo S models. The updates are so extensive that they took TopCar a total of 9 months to complete.
First and foremost, TopCar's latest Stinger GTR project consists of a complete bodykit created largely from carbon fibre. The new kit includes a different front bumper with revised air intake surrounds, a new bonnet and lower front splitter. Further visual changes include extended side skirts as well as new carbon fibre accents behind the front wheel arches.
Completing the visual upgrades of the TopCar Porsche 911 Turbo and Turbo S Stinger GTR are a prominent rear wing, a new bumper, beefier rear diffuser and a set of ADV.1 wheels.
Elsewhere, TopCar offers some performance modifications for the latest 911 Turbo and Turbo S models with a further 60 hp and 130 Nm being extracted.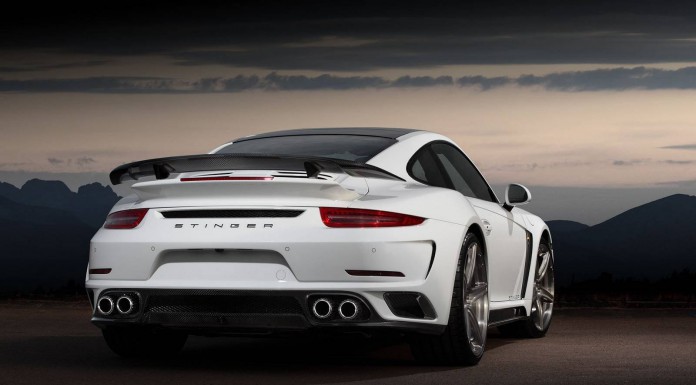 The cabin is then categorised with a selection of brushed gold elements on the steering wheel, centre console, door panels (including the door handles) and the dashboard. Yellow piping is then found across the leather components and floor mats while clear carbon fibre can be found on the transmission tunnel and steering wheel.
The TopCar Porsche 911 Turbo and Turbo S Stinger GTR will be unveiled at the Performance Car Show in Birmingham from January 8-11.