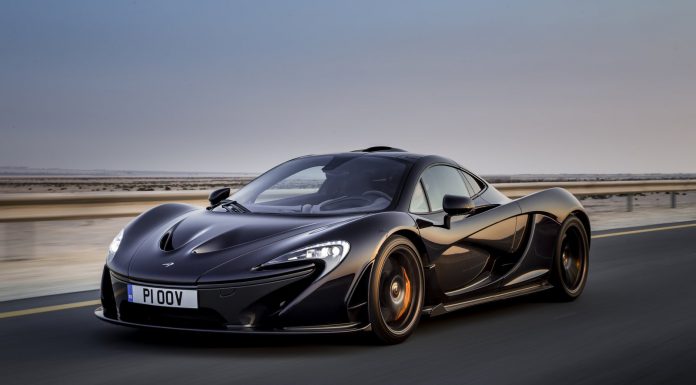 Prolific exotic car collector and real estate mogul Manny Khoshbin recently revealed on his Instagram page that McLaren will offer 20 examples of the McLaren P1 hybrid hypercar in exposed carbon fibre. The first of the carbon fibre bodied McLaren P1s will hit the streets soon!
Khoshbin will have his current Alaskan Diamond White McLaren P1 sent back to the British factory and installed with the new carbon fibre panels. As for the remaining 19, a further seven carbon fibre bodied McLaren P1s will hit United States shores while the rest will go to other key markets across the globe.
Further details about the carbon fibre body package remain unknown but expect to hear an official announcement from McLaren at some point in the near future.
In the meantime, we can drool over the specifications of the McLaren P1 which you'll remember we drove in the Middle East earlier this year! It utilises a 3.8-litre twin-turbocharged V8 engine tuned to deliver 727 hp and heavily upgraded from the engine of the 650S. Mated to this traditional engine is an electric motor and all up, the hypercar pumps out 903 hp. As a result, it can reach 100 km/h in less than 3 seconds and record a low 10-second quarter mile.
GTspirit Review of the McLaren P1