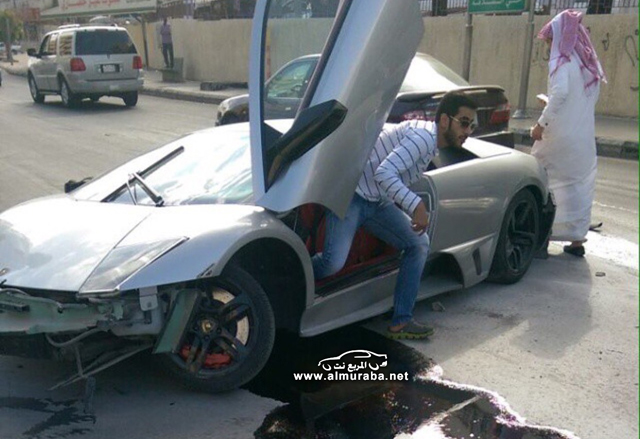 A silver Lamborghini Murcielago LP640 has been severely damaged in Saudi Arabia after a reported hit and run on the Italian supercar.
According to local reports, the crash occurred on Shehar road in Ta'If where the Murcielago was rear-ended by another car and pushed into the curb resulting in heavy damage to the front-end as well.
After the collision, the owner of the other car apparently fled the scene.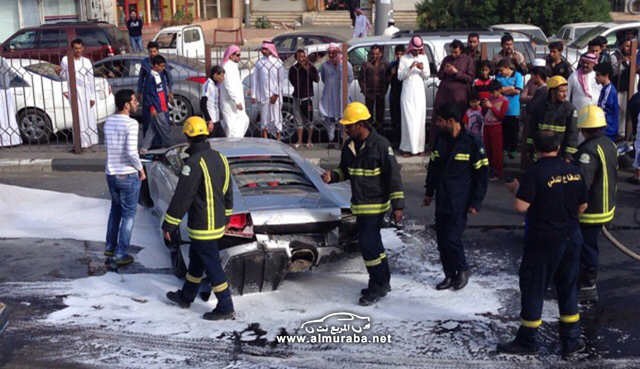 Looking optimistically at the accident, two positives can be drawn. First and foremost, the owner of the Lamborghini escaped without injury while the car itself is repairable.