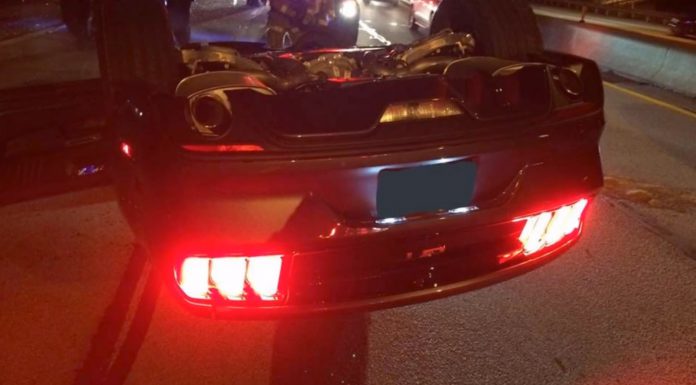 Customer deliveries of the 2015 Ford Mustang may have only just kicked off but another example has been damaged following a crash in the United States.
According to the driver of the Mustang GT, the American muscle car was hit by a drunk driver. This impact sent the Mustang GT onto the highway guardrail where it proceeded to flip over and slide on its roof down the road.
While discussing the crash on the Mustang6g forum, the Mustang driver said, "A drunk driver collided with me at highway speed. I only had my 2015 Mustang GT 8 days when this happened. Very upsetting but car held up well and I am getting full replacement value for it. My hat goes off to Ford for engineering an extremely safe car that performed well in the crash."
The crash resulted in all of the airbags being deployed meaning the driver was able to walk away with just minor physical injuries.
[Via Carscoops]