Strasse Wheels has shared with us this stunning Techart-modified Porsche 991 Carrera S equipped with a set of its unique deep concave wheels. The White Metallic 911 is currently located in Kuwait and is definitely one of the more impressive 991 Carreras we've seen in recent memory!
The wheels are Strasse SM7 units measuring 20×9 inches in the front and 20×11 inches in the rear. The Techart spoiler and body pieces have given the car a sportier look, which is amplified by the brush titanium finish on the aftermarket wheels, which also feature a matching brush titanium lip and center hubs.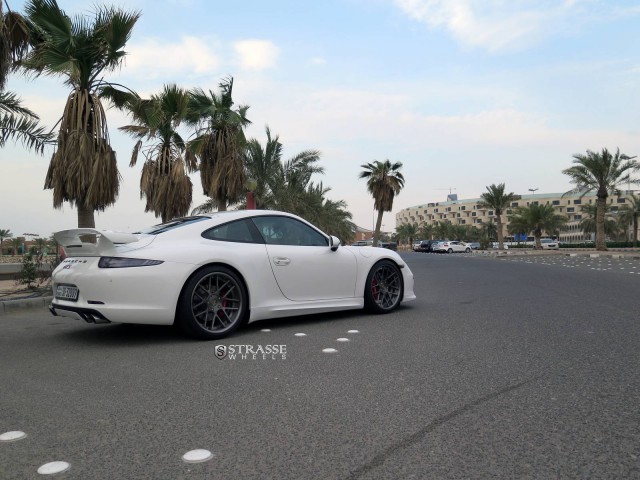 All 991-generation 911 Carreras come with Porsche's 3.8-liter flat-six engine, which produces 400 horsepower in Carrera S applications. With Porsche's quick-shifting PDK transmission, the car can hit 100 km/h from a stop in 4.5 seconds and reach a top speed of 304 km/h.