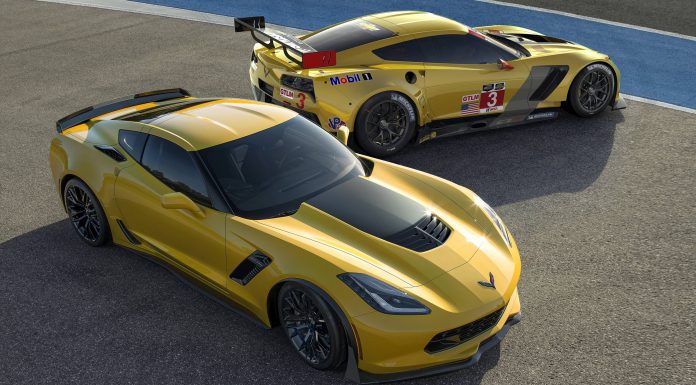 The potent 2015 Chevrolet Corvette Z06 has officially been priced in Europe the same day after shipments in the U.S. started.
In Europe, the Corvette Z06 coupe will start at 99,500 Euro (Germany) while the Corvette Z06 Convertible will cost from 104,500 Euro also in Germany with European deliveries set to begin in the spring of 2015. European buyers will also be able to option the Z07 Performance Package for a further 16,500 euros.
Buyers in the Netherlands will have to spend considerably more due to local car- and C02 taxes. The Z06 Coupe starts at an incredible 155,200 euro in the Netherlands, the Corvette Z06 Convertible will set you back even more at 160,300 Euro. No wonder the entire Netherlands opts for tax-friendly plug-in hybrids and electric vehicles these days.
To put the price of the Corvette Z06 in the Netherlands into perspective, Chevrolet's range-topping supercar starts from a mere $78,995 in the U.S. The 155,200 euro base price in the Netherlands translates into just over $190,000 meaning Dutch buyers will be coughing up comfortably more than double the price in the United States.
Discussing the car, president and managing director of Chevrolet and Cadillac Europe Thomas Sedran said, "The performance and technical qualities ensure that the new Corvette Z06 is currently one of the most popular supercars. The new Z06 delivers 659 hp and a torque of up to 881 Nm, an effective aerodynamic downforce, carbon fiber parts and performance enhancing technologies such as Magnetic Ride Control, Performance Traction Management and an electronic limited slip differential. All these things can be combined with a 7-speed manual transmission or the new 8-speed automatic."